Today we are talking about the Best Rides at Magic Kingdom for adults!
I love taking family vacations to Walt Disney World, but regardless of whether you have kids with you or not, these theme parks are fun for adults too! ​
Magic Kingdom is magical no matter what age you are!
There's truly something for everyone in this park. It's not just for little kids.
Disney does an amazing job of immersing you into storylines and creates a truly magical atmosphere.
Let's take a look at the top rides for adults at Magic Kingdom.
1) Seven Dwarfs Mine Train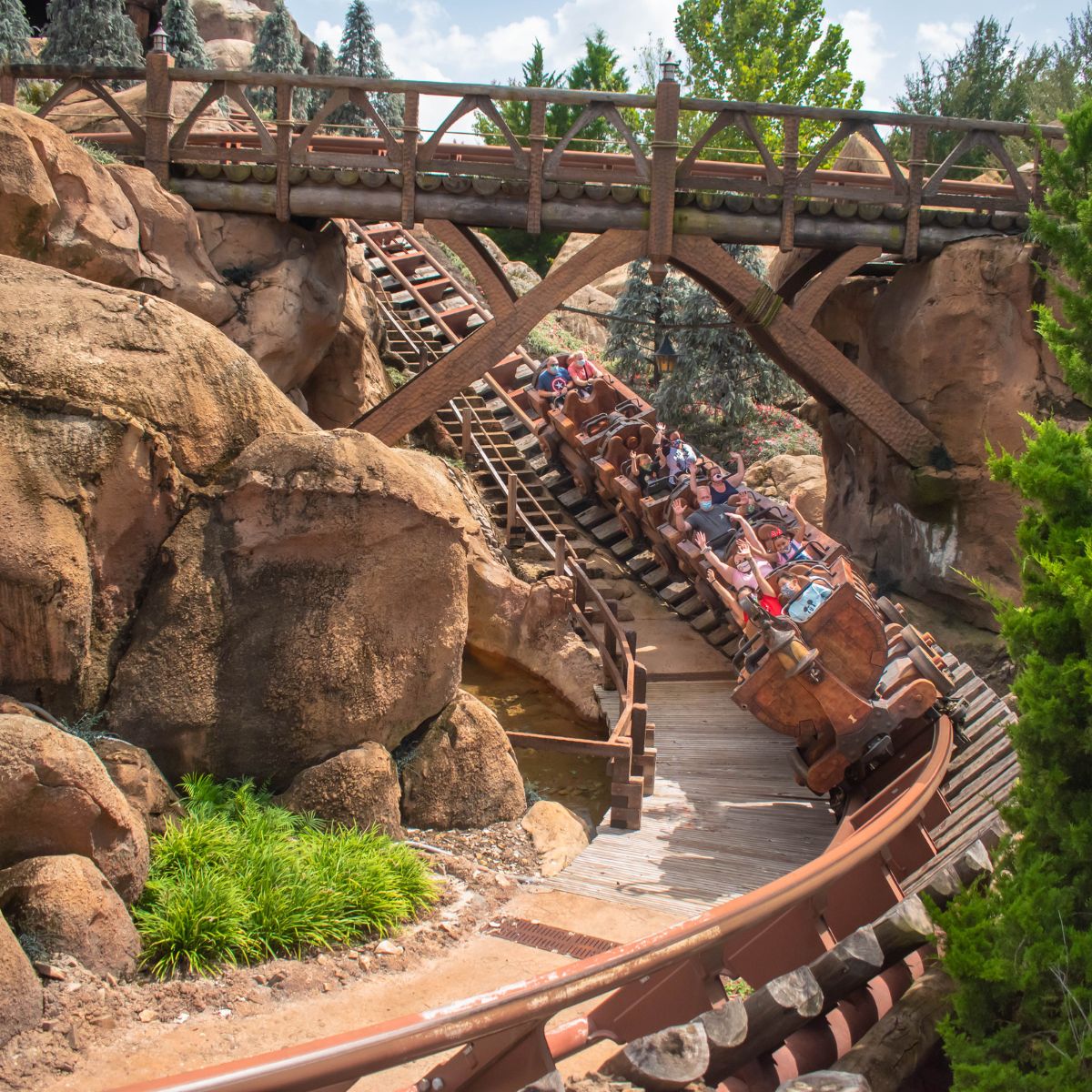 Take a jolly ride into the story of Snow White and the Seven Dwarfs! This family friendly roller coaster has just enough of action to satisfy those who love thrill rides.
It's a smooth roller coaster that you will want to ride again and again.  You'll cruise up and down hills, through the Dwarfs' mine, and end with a peek inside the Dwarfs' cottage with Snow White dancing happily as something sinister is about to happen just outside their door.
Seven Dwarfs Mine Train is one of the most popular rides at the park so be sure to put this one on your Rope Drop list as the wait times climb higher and higher throughout the day.
2) Pirates of the Caribbean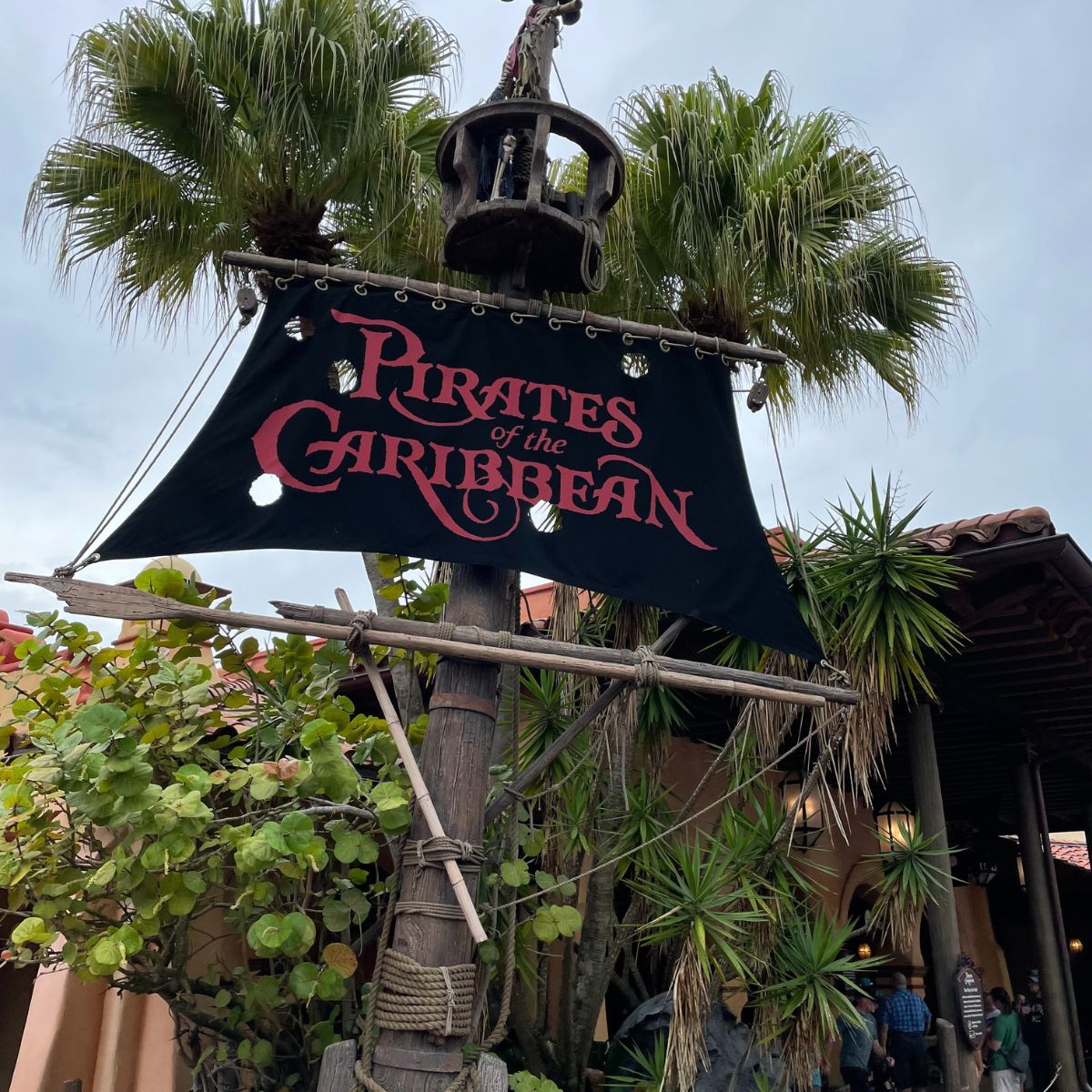 Pirates of the Caribbean is a slow dark ride that is perfect for the whole family. Board a boat and float through an amazing pirate adventure.
This experience is fully immersive – there's cannon fire, pirates pillaging a village, and scalawags a plenty!
You'll leave singing, "Yo Ho, Yo Ho, A Pirate's Life for Me!" Such a great ride that you'll want to ride it again and again.
Over the years Jack Sparrow has been added to the scenes of this ride, so if you are a fan of the movies, this is a must-do!
3) Jungle Cruise
Go on an adventure through the jungle with your trusty skipper on Jungle Cruise. Guests board a boat and take a 10 minute journey through various rivers of the world.
Every sentence your driver tells you is a pun or joke. Get ready to laugh, and laugh!
I'm not kidding, the jokes are endless and you will likely miss the first few before you catch on. It's hilarious!
This classic ride tends to attract long lines, as it's one of the more popular attractions, so keep an eye on the My Disney Experience App or plan to Rope Drop this one.
4) Big Thunder Mountain Railroad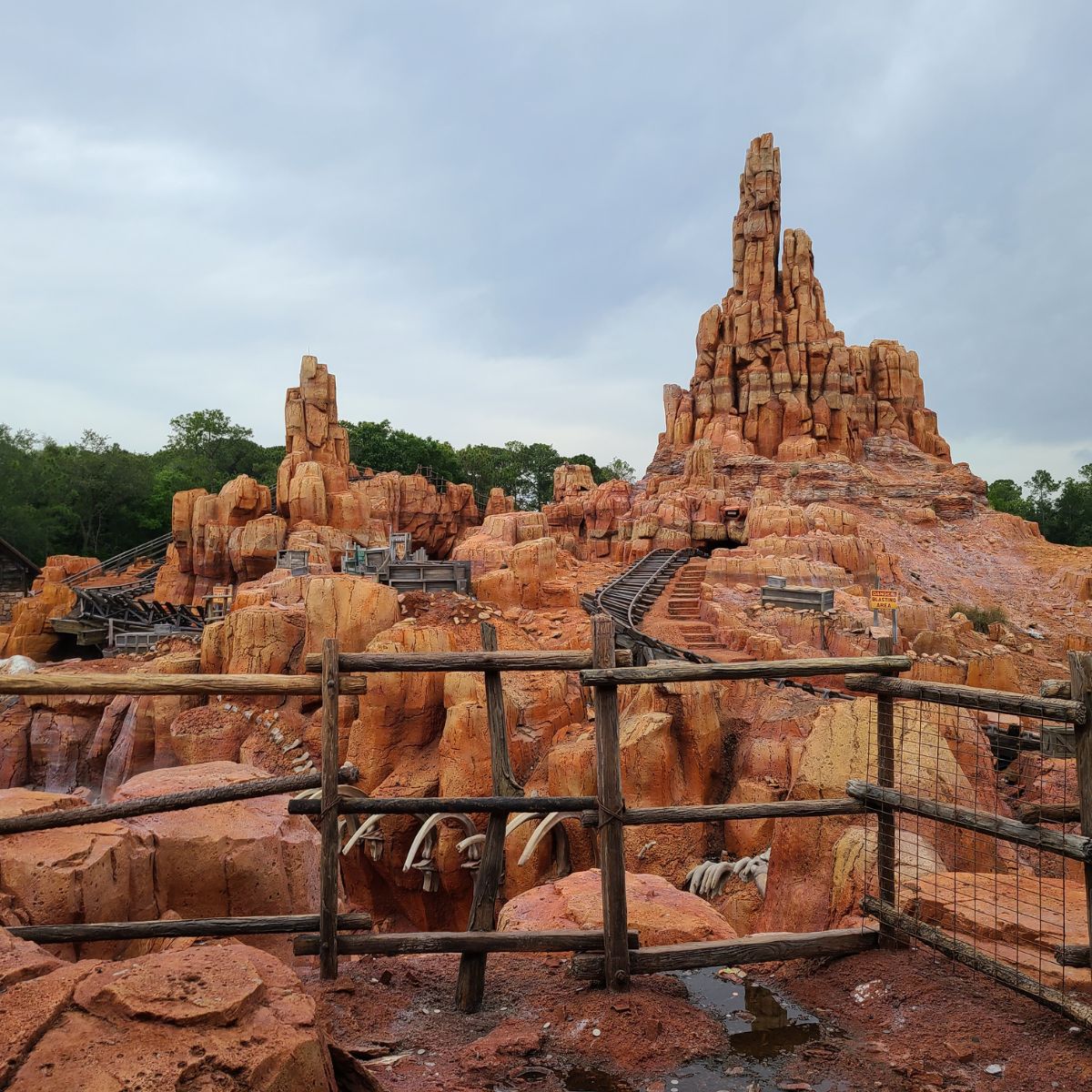 Big Thunder Mountain Railroad is another family friendly roller coaster. Nothing too intense, just a fun ride that the whole family will enjoy!
The theming of this coaster is the Wild West and it's absolutely "The Wildest Ride in the Wilderness!"
There's rickey tracks and it's a bumpy ride, but it's all part of a very well done Disney experience.
If you like a wild ride – be sure to request to sit in the back. And if you like a smoother ride, sitting towards the front is more tame.
5) Peter Pan's Flight
Maybe it's the nostalgia talking, but Peter Pan's Flight is one of my absolute personal favorite rides. And for good reason!
It feels as though you've actually stepped into a storybook.
You'll set sail on a slow moving mini pirate ship that glides into the air and sails above London, and into Neverland.  
There's Mermaids, Native Americans, the Lost Boys, and more.  
You'll see Peter Pan rescue Wendy, John and Michael and Captain Hook defeated.
Such a classic, beautiful ride. It's an absolute must-do for me every time.
Be sure to add this one to your Rope Drop strategy as well as long waits are typical for this Disney classic.
6) Monsters Inc. Laugh Floor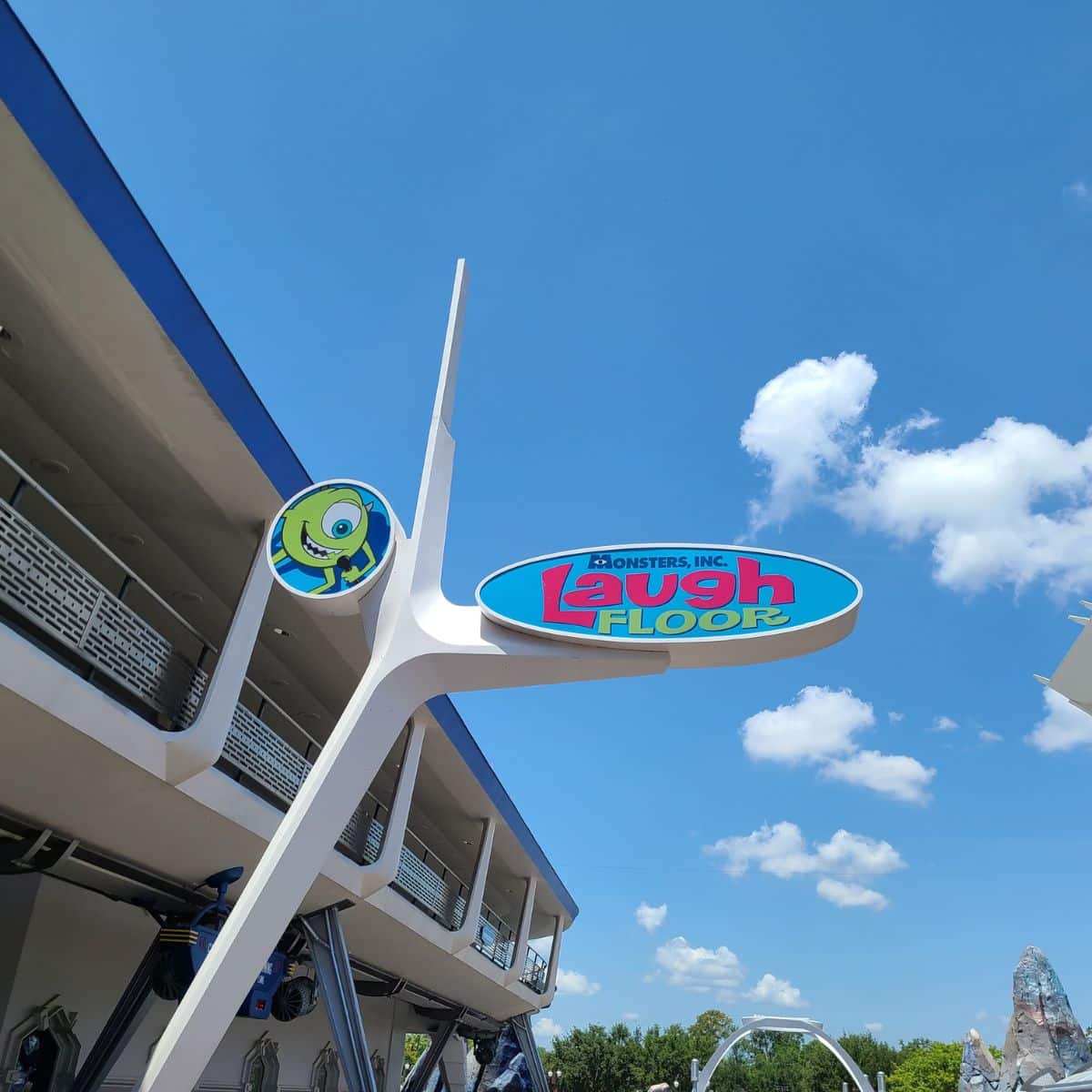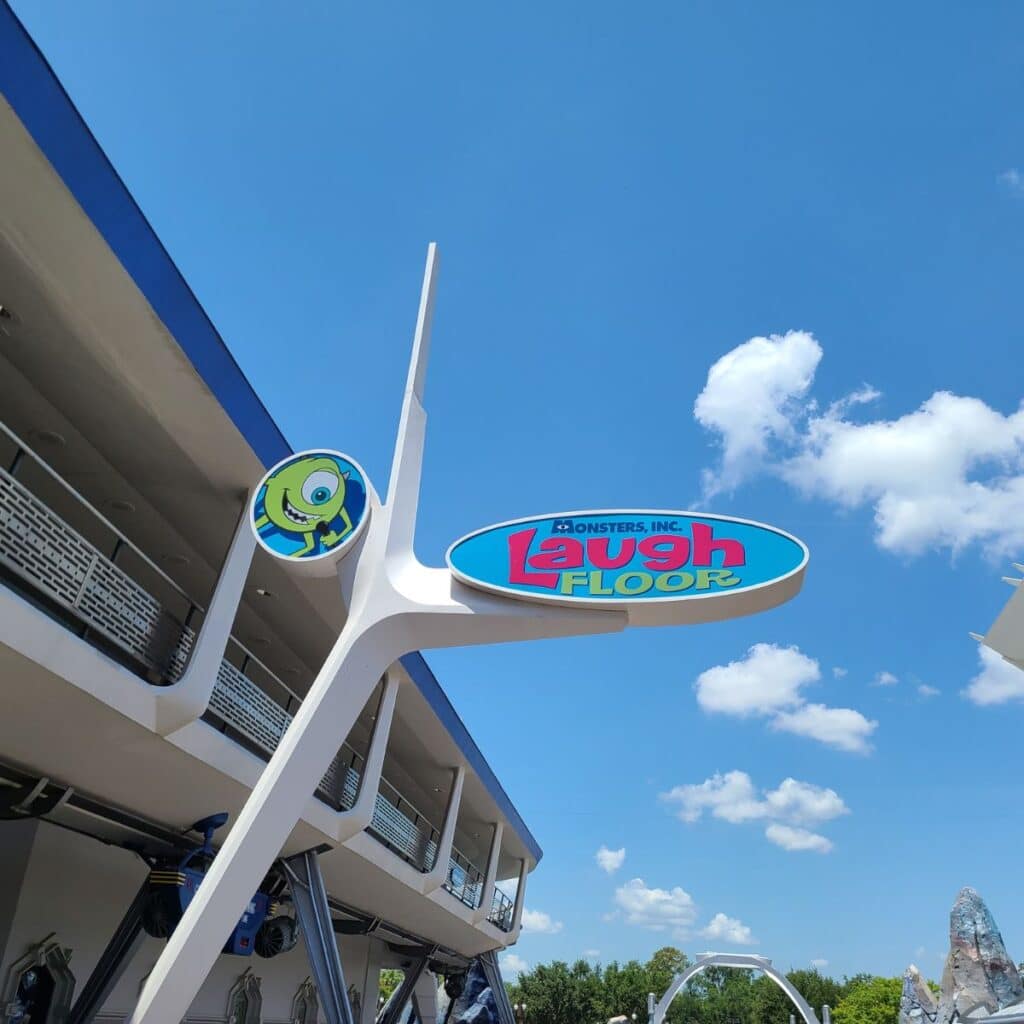 Technically this one is an attraction, but Monsters Inc. Laugh Floor is absolutely amazing.
In fact, I like to do this one at least twice on our Disney vacations because the show changes based on the audience.
Step into the world of funny monsters at the laugh factory in Monstropolis.
Mike Wazowski hosts a comedy show that involves the audience and brings them into the show. 
If you love to laugh, you'll love the Monsters Inc. Laugh Floor!
7) Haunted Mansion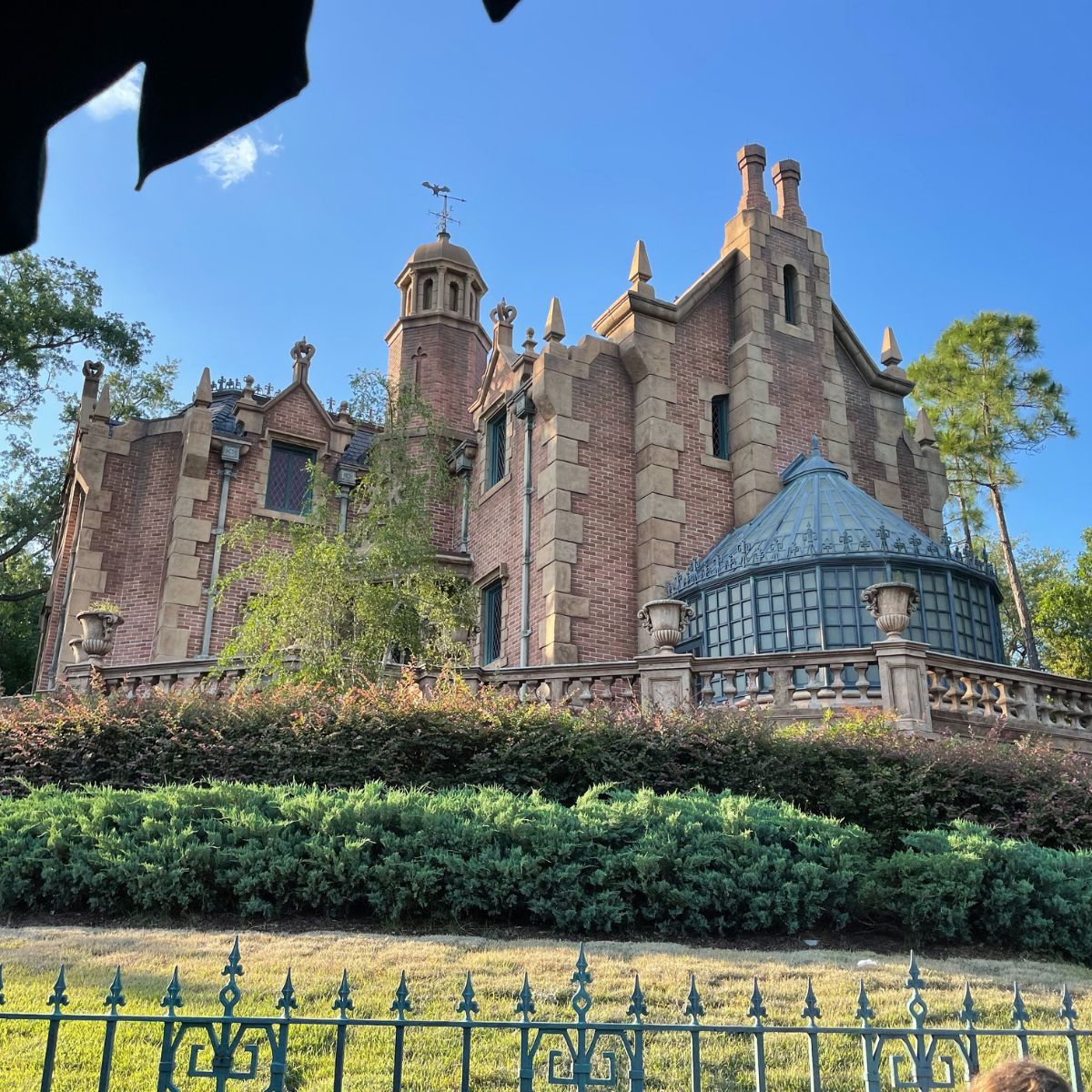 Ready for something spooky? Step into the Haunted Mansion, if you dare!
Admittedly this is more of a fun ride than a scary one.
You'll board a slow moving "Doom Buggy."
You'll ride past ghosts and all kinds of creepy displays including a ballroom of ghosts dancing, a lively graveyard scene and more.
At the end of the ride, you'll even look in the mirror and find a friendly ghost on your buggy.
It's a family friendly ride that isn't actually very scary.  
It's truly a classic Disney ride as Haunted Mansion is one of the original rides from when the park first opened!
8) Splash Mountain (Tiana's Bayou Adventure)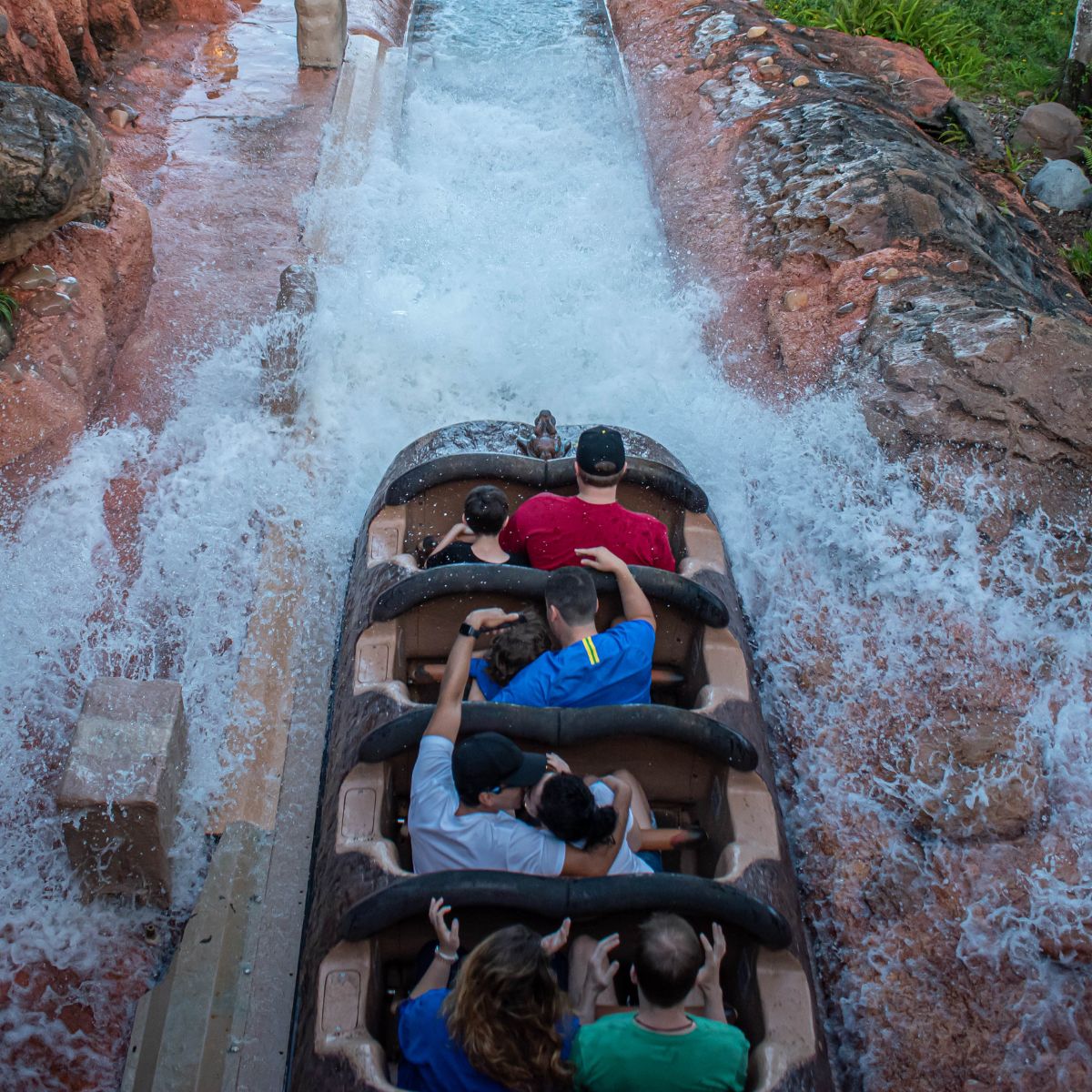 Splash Mountain is getting reimagined and redone as Tiana's Bayou Adventure.
Based on what we know about the old beloved Splash Mountain ride track and the art we've seen for the new ride, this one is going to be good!
It's set to open later this year!
9) Buzz Lightyear's Space Ranger Spin
If you think Buzz Lightyear's Space Ranger Spin is just for young children, think again!
You board a slow moving star cruiser and use a laser cannon to shoot at Zurg targets.
You can even use the joystick in your star cruiser to spin the vehicle 360 degrees, to get every single target.
It's a super fun ride that will bring out your competitive nature. Fun for the whole family!
10) Under the Sea: Journey of the Little Mermaid
Dive into an adventure on Under the Sea: Journey of the Little Mermaid.
This slow moving dark ride is perfect for small children, but definitely a good time for adults too.
See all your favorite characters from the movie The Little Mermaid and watch the story come to life as you slowly move through scenes and songs.
You'll experience classic moments from the movie like Sebastian the crab conducting the sea creatures in song, Prince Eric trying to "kiss the girl", and the defeat of Ursula.
It's a great place to cool off and luckily, the line for this one is usually fairly short.
11) Space Mountain
Thrill seekers will love this awesome roller coaster ride into Space!
Space Mountain is an indoor roller coaster that plunges you into the darkness of outer space.
It's well themed and absolutely a Disney classic.
You'll shoot past stars, comets, meteors, and satellites. And you'll even go through a whirling wormhole.
Such a cool comic experience that will have you lining up again and again.
And….that's it!
The top 11 rides at Disney's Magic Kingdom!
I hope you enjoy your time in the Happiest Place on Earth – because – hey, it's not just for kids!
More Disney Planning Tips
Looking for more information to plan your Disney Vacation?
You can find the Ultimate Disney Printable Packing List here. Find out what to bring and get a free printable to make packing for your Disney vacation fast and efficient.
Need to find Gluten free restaurant options? Find all the best Gluten Free Disney Dining options here.
Learn about all the Best Disney World Souvenirs here. Find out what's worth it and how to avoid buyer's remorse.
If it's your first trip to Walt Disney World Theme parks and Resorts, be sure to check out our Tips for Disney First Timers here.
Plus, if you or anyone in your party get Motion Sickness, be sure to check out our article on How to Prevent Motion Sickness at Disney.
And lastly, be sure to check out our favorite Disney Vloggers. We've sifted through dozens of Disney YouTube Channels and found the very best ones – so you don't waste any time on low quality ones! You can check out the best Disney World YouTube Channels here.
Want to save this list of Best Rides for Adults at Magic Kingdom? Pin the image below to your Pinterest board.